Our Ad as Played on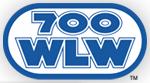 About Us
GRAVEL TECH

®

was born out of a genuine need for a practical, and more importantly, an economical way to repair and maintain the first impression of a home; our

own

gravel driveway. In 2004, after purchasing a home in the country, we quickly realized how difficult it became to maintain that first impression. Constantly raking out potholes all year long was hard enough, but after the first several thousand dollars of

more

gravel, we decided to pursue other options. --1600' of blacktop, or concrete, was "slightly" over budget at the time & still is.
After intensive investigation & focused research, a manner of restoring our own driveway was modeled after the largest gravel maintenance operation in America: the U.S. Department of Transportation. The method we developed worked so well, it was decided that we should step out and offer the same service to the public. After some tweaking and customizing, a very effective and streamlined way was devised to accomplish the restoration process.
At most jobs you will see us on, only one person is necessary to operate the equipment and all tasks required.
We are fully insured, registered, & Incorporated in the State of Ohio & Kentucky to conduct all manner of business relating to the restoration of gravel driveways, roadways, & parking areas.

Mike
Ohio 513 703-3672

Jordan
Kentucky 859 250-8626
Most likely your call will be answered by Mike - the owner & servicing Ohio, Jordan who services Kentucky
or Mike's trusted business partner, & much loved Wife - Becky.